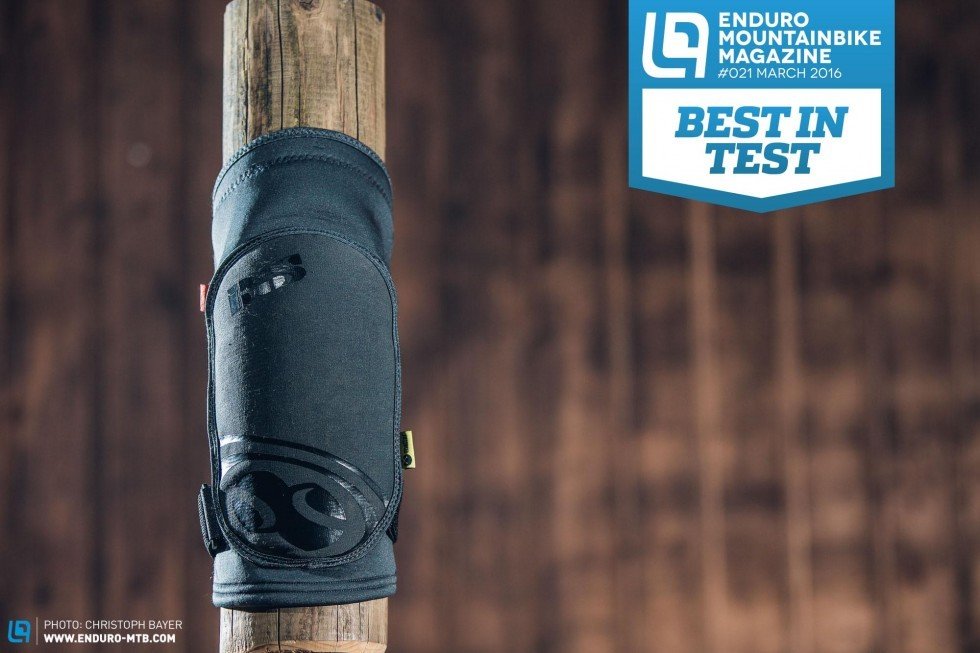 The IXS FLOW KNEE clinched the victory amongst the lightweight kneepads on the test.
Despite being the heaviest on test at 300 g, its weight was barely noticeable after the first few pedal strokes. Silicone grippers at the top keep it securely in place, and there's an encircling Velcro strap at the bottom to stop it budging. Thanks to the rear mesh, the design of the FLOW KNEE supports ventilation without any neglect to comfort. And given the first-rate protection data gleaned from our lab testing, the X-Matter engineered protective foam can hold its own in more aggressive terrain too. Available in both gray and black, the compact knee pad comes in four sizes (S-XL) and retails at the very fair market suggested price of €69.95.
Winner!
What's the deal with lightweight knee pads?
Designed to be put on before heading out for a ride (and then subsequently forgotten about), these kneepads need to not only be comfortable, lightweight and well ventilated, but they've also got to shell out for the necessary protection. Worst-case scenario: your front wheel hits a rock, spitting you over the bars like a cowboy in the rodeo, and then begins your impromptu geology lesson. Readying yourself for the impact, you can only hope that you're wearing a decent pair of knee pads.
You may also like: