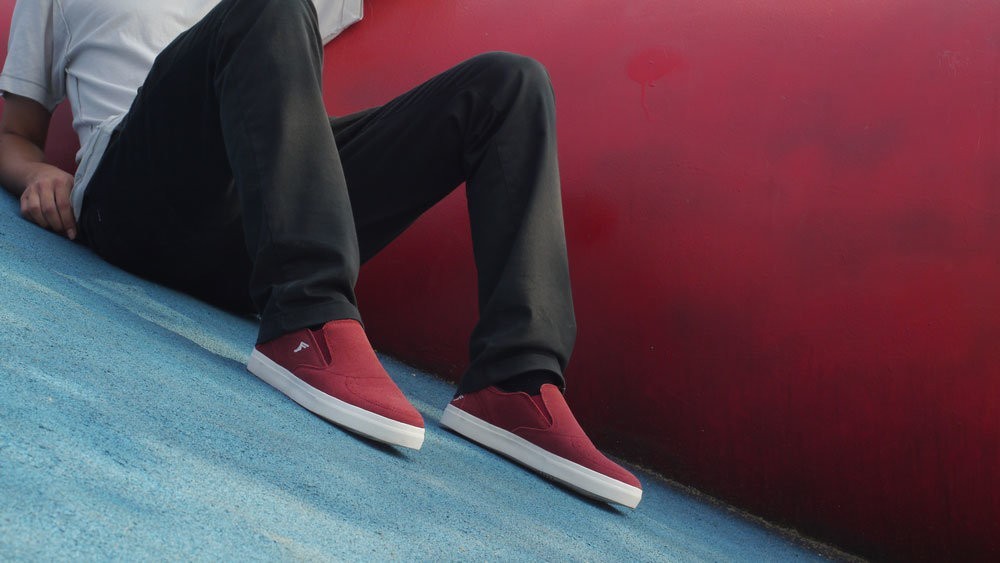 Joey recently got his hands on the first production of FP Footwear Slip-on shoe designed by Daniel Espinoza and hit his local park Stoner Plaza to break them in.
FP Footwear here's 1 day in a pair, they feel great right out of the box.
FP Footwear has some true innovation in them called Dynamic Gait Stabilization Outsole System.
Dynamic: The outsole adapts to each step and point of impact, absorbing nearly all shock energy.
Gait: Built-in heel cup and arch support guide the adaptive reaction of "FluidX Non-Newtonian Protection™" to support your foot's biomechanical performance.
Stabilization: During large impacts stabilization of the joints is supported.
Performance comparison: Nike Janoski Lunarlon 53% energy absorption | FP DGS 91% energy absorption.
Check out our shop for footwear: