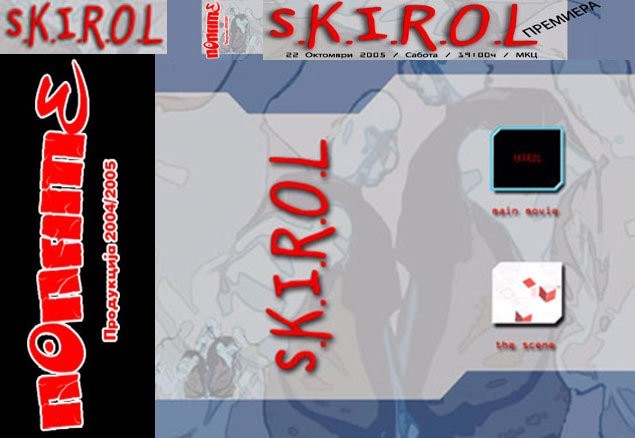 SKIROL 2 is the second Macedonian skateboard video that happened several years after the first one. It is divided into three parts which form the whole video.
The first part of SKIROL 2 is called "The Reason" or the reason behind the project S.K.I.R.O.L in which several of the older skaters talk about the history of skateboarding in Macedonia.
The second part is called "The Movie" and is the main part in which Nuredin, Ardian, Ana, Riat, Pero and Miki each have their own video parts. Beside them there is also a section called "Friends" in which their comrades outside Macedonia skate together. There is also a section called "Moments", and that's actually the section of bails and crashes that are displayed in slow motion to the detail.
The last, or the third part, is called "The Scene" with the rest of the locals, but not all of the skate scene, since the scene, has significantly grown with many more skaters from the first film S.K.I.R.O.L until the second S.K.I.R.O.L 2 and hence the inability to all have their own separate part in the video.
S.K.I.R.O.L 2 had its premiere in the pocket cinema at MKC in Skopje, and shortly after another projection at DTC in the Old Bazaar.
Enjoy skateboarding!