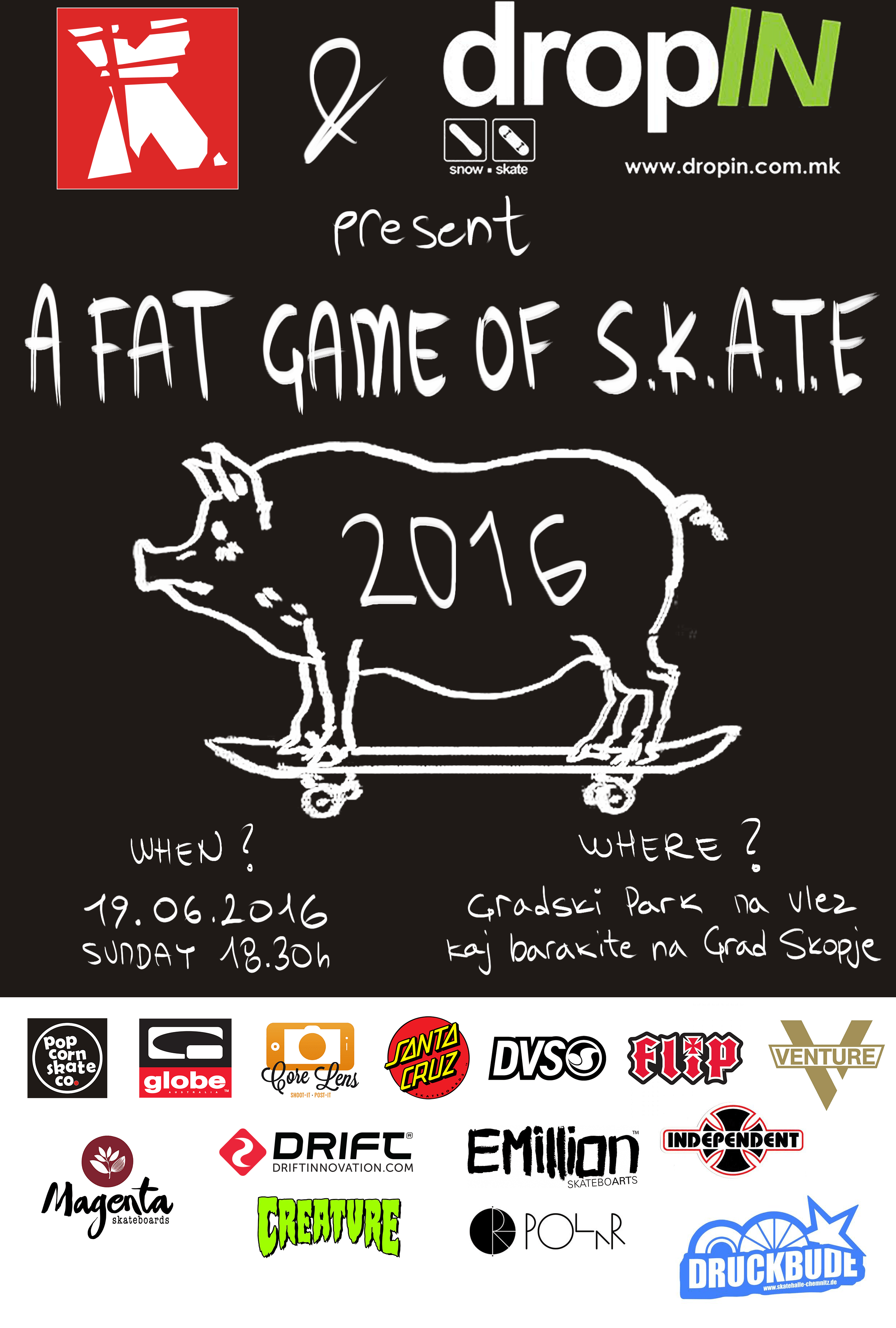 It's about a game, it's about a skate, it's about a Fat Game Of Skate!
We are inviting you to A Fat Game Of Skate on 19.06.2016, Sunday in 18:30h at the entrance of the Skopje City Park (Next to the Skopje City Administration). There will be lots of prizes for the winners including a participation fee for a two week UNITED BY SKATE skate camp in Chemnitz, Germany.
The rules are simple. One player sets a trick by doing a particular skateboarding trick of their choice. If the trick is not landed, another player attempts to set a trick. Once a trick has been set (landed), the other player(s) must respond by doing the same trick in their first try. If they make it the game continues; if they miss it, they get a letter, starting with S, and so on, until they have missed five tricks, spelling SKATE, and they are out or the game is over. No trick may be set more than once by the same person and a skater defending on their last letter may receive two attempts at that trick.
The last man standing is declared the winner and if they themselves did not receive a letter, then they are said to have "blanked, or "skunk'd" their opponent. When "Skater B" does not have the opportunity to set a single trick and does not match a single trick, "Skater A" is said to have committed a "Perfect Whitewash".
Now gear up and start practicing those tricks!
Update:
Support your local scene: