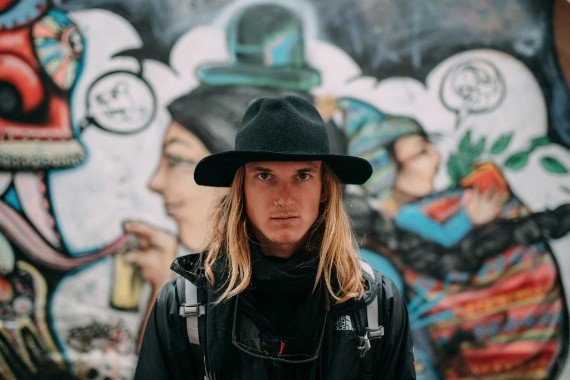 Faction Skis announce a new sponsorship deal with the US freeride skier, an accomplished mountaineer and experienced adventurer Johnny Collinson.
With his unique view and experience of the mountain, Johnny Collinson will be an exciting addition to Faction's forthcoming film productions and big-mountain product development.
Johnny Collinson, 25, grew up in Alta, Utah and has spent his life traveling the world becoming the youngest person to complete the Seven Summits (and ski down three of them) at 17 years old. Growing up climbing and skiing has led Johnny to a life focused on the mountains, developing himself as an experienced and accomplished big mountain skier along the way.
"Since the beginning, Faction has always been committed to supporting unique and talented skiers across all aspects of skiing and Johnny is no exception," comments Alex Hoye, Faction co-founder, and CEO. "With his unique view of the mountain leading the pack in a new wave of big mountain skiers, Johnny is a phenomenal skier with great energy and personality and we're excited for him to be part of the Collective."
Focusing mostly on filming, Johnny has appeared in films from companies including Sherpas Cinema and Teton Gravity Research and has skied everywhere from Kosovo and Bolivia to Alaska.
"As we move towards a new chapter in our video production, following the We Are The Faction Collective series viewed by millions, we're excited by the experience and ideas Johnny will bring, particularly from his full-length projects. He'll be an integral part of our forthcoming projects," comments Alex Hoye.
"I love that the team at Faction really cares about what the athletes need and want in their product and work hard to make that happen," comments Johnny Collinson. "It's important because as an athlete, I need the best skis possible, and Faction pays great attention to that. I'm also really looking forward to skiing with everyone and their respective fields – and watching them crushing it!"
Johnny will be joining an already impressive team of talented and diverse skiers, including Candide Thovex and Sam Anthamatten. As Faction continues to develop its big mountain ski collections, Johnny's expertise and testing will be an important part of future product developments.
We hope you will be as excited as we are about welcoming Johnny to the Collective! With his energy, talents, and experience, we're looking forward to what the coming winters with Johnny will bring for Faction.
All the best,
The Faction Collective
You may also like: