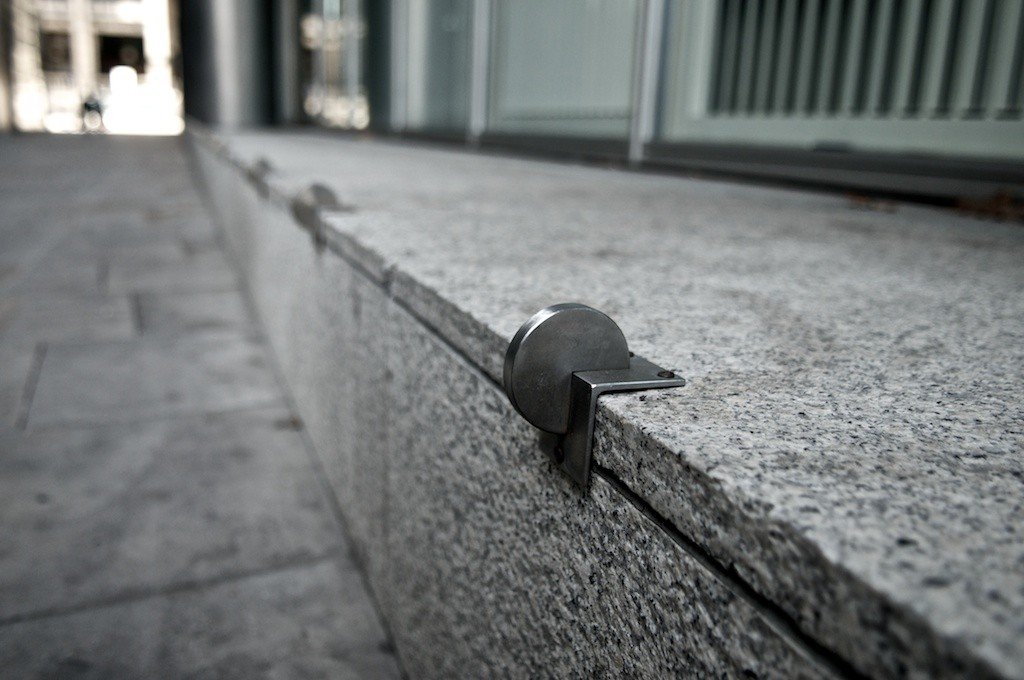 Anti Skateboarding Devices was first published in 2012 with a second edition in 2014 and the third edition in Spring 2015.
Anti Skateboarding Devices is a visual polemic against private corporations and local authorities who aim to reshape individual and group behavior in the context of skateboarding. Listen to Marc debate the privatization of public space at the 2012 London Festival of Architecture and it was featured in the Guardian and reviewed in Source Magazine. In 2015 Tate Britain acquired a copy for its library collection.

Skate deterrents are fixed protrusions on structures which prevent skateboarders from grinding on them and are a form of hostile architecture which have been targeted for removal by skateboarders resulting in attempts to make them tamper resistant. The most basic design is an L-shaped bracket affixed at intervals along the grind-able structure and they are also called skate-stoppers.
You may also like: