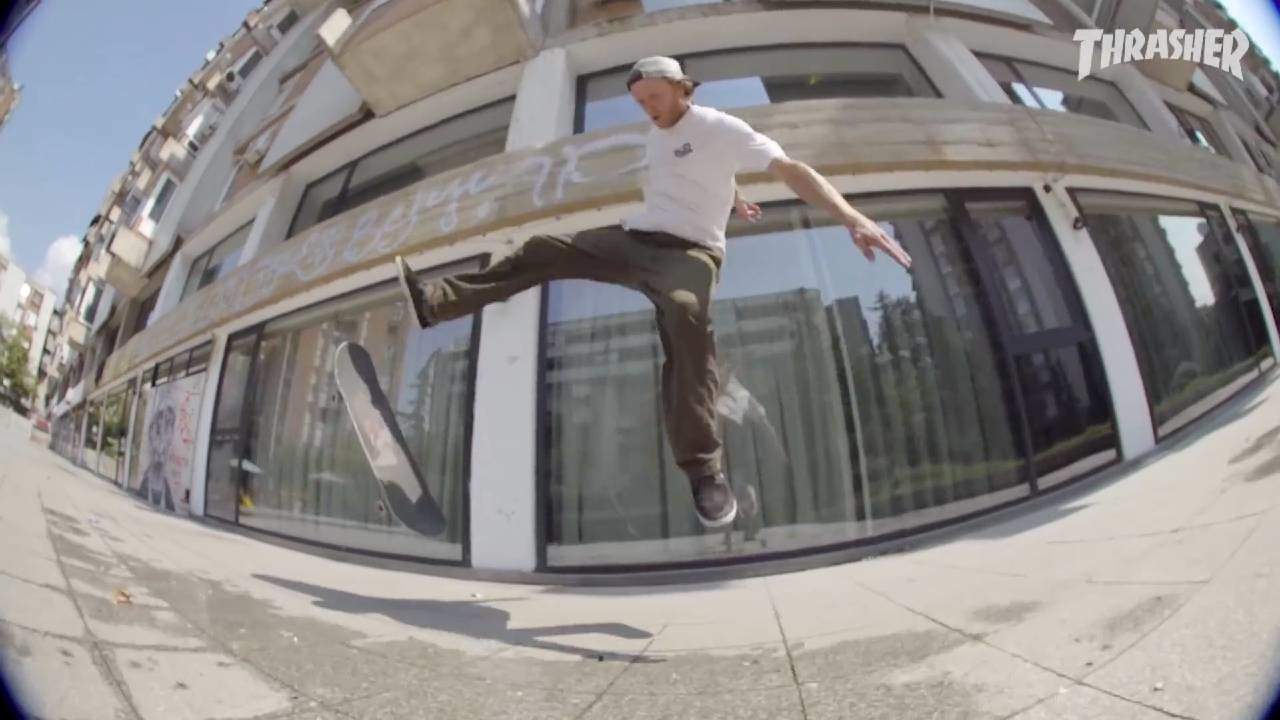 Have you seen the new DC Shoes' "#WESKREMER" Part dropping yesterday on Thrasher?
And you wonder where that first clip was filmed? Where the hell Wes Kremer is flying like a superman? Yes, that's Skopje, the capital city of Macedonia and the spot is Plochnik very famous among the locals!
Wes Kremer visited Skopje with the Red Bull gang last summer doing a Balkan Tour. Yes, they dropped out of the sky one day, had a nice evening meetup with the local gang, and hit Skopje spots in the following days. As Madars Apse nicely said, Skopje has skate spots!  Although now famous for dirt and pebbles. 😀
We are looking forward to some more Skopje footage form this trip in the upcoming Red Bull, Sk8Mafia, and DC Shoes videos.
Till then, keep it real and drop unexpectedly, like birdshit! 🙂
You may also like: