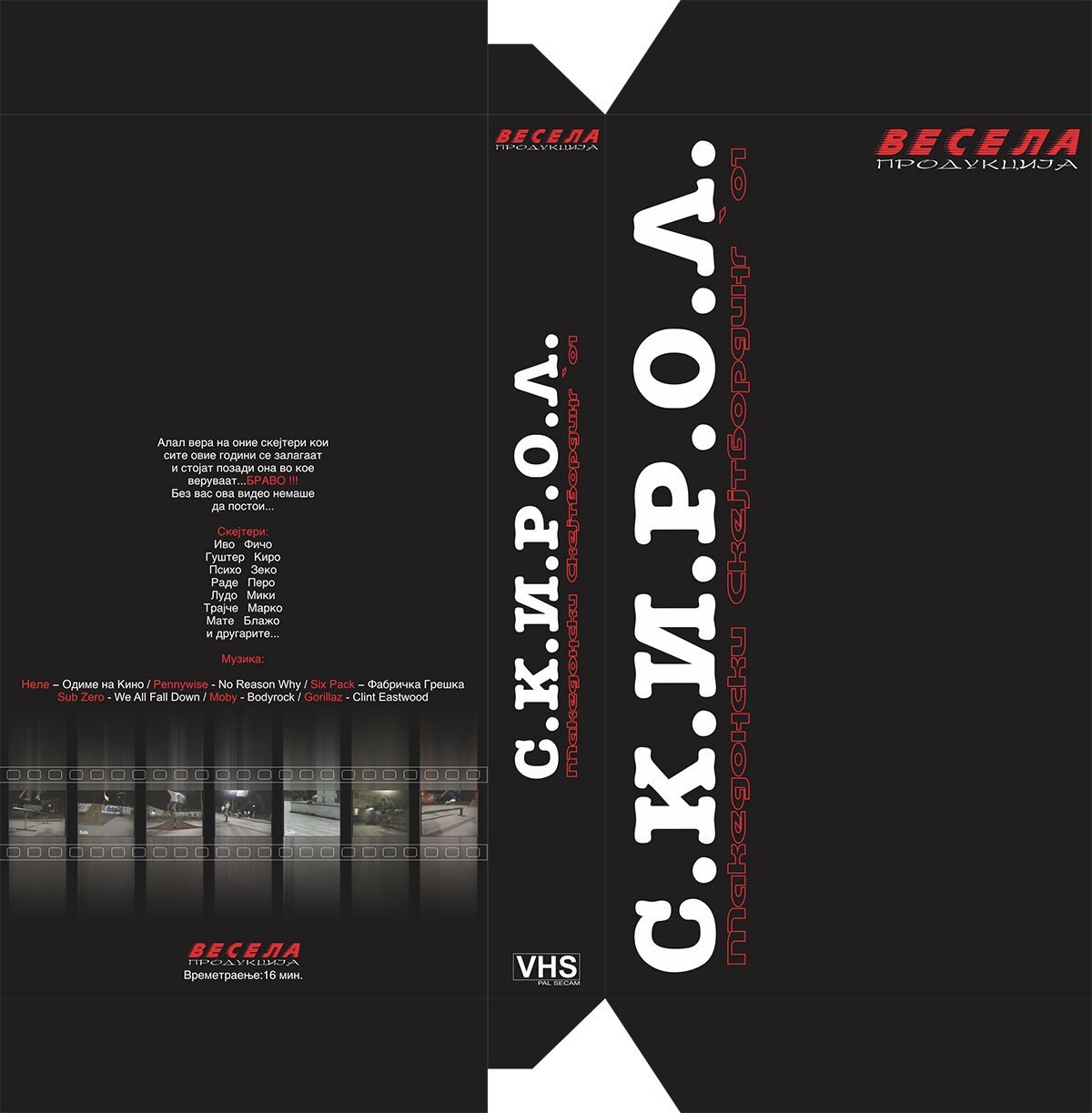 "Vesela Produkcija" is the name of the skateboard video production that was formed spontaneously by the skaters while making "SKIROL" – the first Macedonian skateboard video.
"SKIROL" is a video presentation featuring footage of skateboarding performance taken mostly in the Skopje's only skate park at that time. It is consisted of six parts: (Intro), "Prv Del", "Pero", "Ludo", "Vtor Del", (Outro).
Skaters:
"Prv Del" – Ivo, Ficho, Guster, Kiro, Psiho, Zeko and Rade.
"Pero" – Pero.
"Ludo" – Ludo.
"Vtor Del" – Miki, Trajche, Marko, Mate and Blazo.
Camera:
Marko
Filip
Ivo
Pero
Editing:
Mate
Marko
Duration: 16 min.
Year of Release: 2001
Love what you see? Support your love: