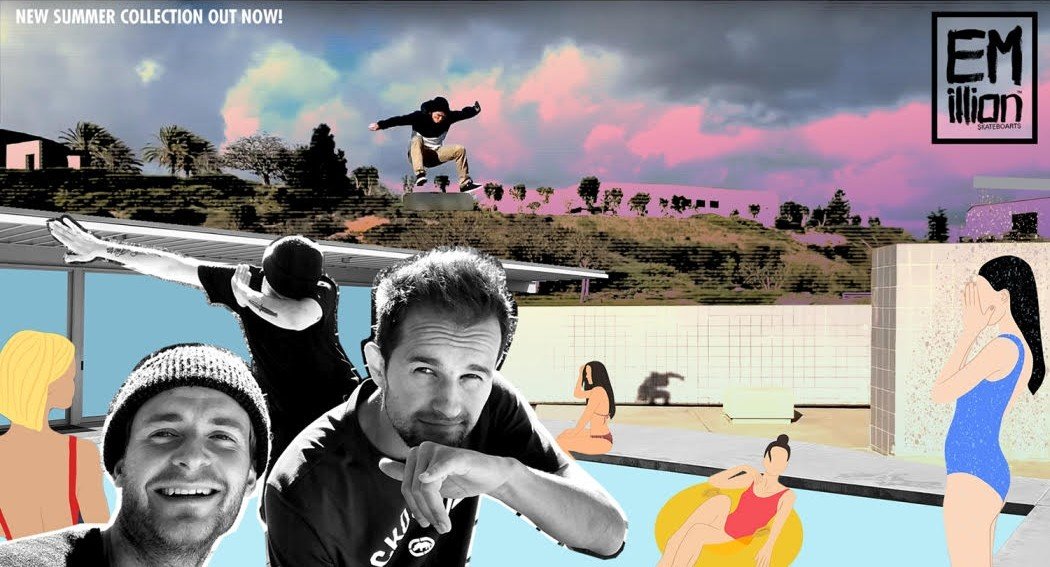 The EMillion team is celebrating the summer vibes with this new HEY HEY video for which EMillion stands for. Going out with, skating with your friends, enjoying a happy life.
HEY HEY, As the EMillion motto goes: GO SKATE | LOVE LIFE!  The new EMillion video: HEY HEY!
Team: Alex Mizurov Ben Dillinger Benji Garcia Flo Westers Lawrence Ravail Lea Schäfer Richard Schulz.
Filmed by: Achille Isnard, Arthur Giat, Christian Bluemle, Franck Keunecke, Michael Kellner, Peter Mader, Teddy Morellec.
Edited by: Zitterbratze & Samak Kitvarametha
Go skate!