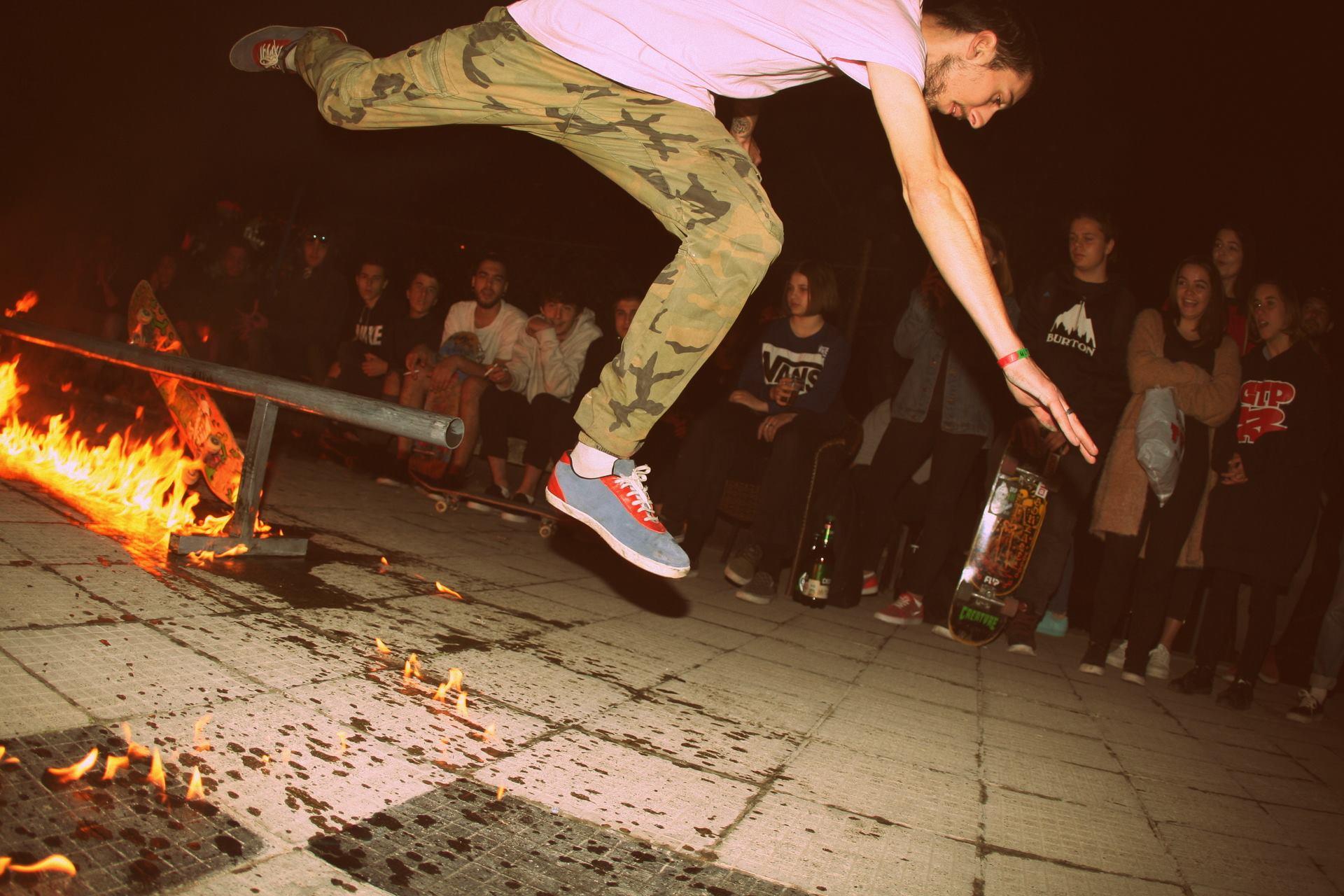 Saturday was a sunny day in Skopje with a bit of wind in Vlae, the west side neighborhood where ByPass Cafe is located. Time for a ByPass Cafe CASH FOR TRICKS Contest!
ByPass Cafe CASH FOR TRICKS: This Saturday was special because skaters from all over Macedonia gathered to skate the newly polished ledges in a Cash For Tricks contest organized by ByPass Cafe & Popcorn Skate Co. 
Check out the ByPass Cafe CASH FOR TRICKS atmosphere on this video made by Goran Simjanoski.
And some photos from various photographers:
Vlae is a settlement in the Karpos municipality of Skopje, Macedonia and Vlae original name (with diacritics) is Vlae. Vlae distance is 2.04 km / 1.27 mi away from the center of the municipality. Porta Vale is a shopping mall consisting of 5 buildings with a white printed facade. On the ground floor and the mezzanine there are offices, the rest are apartments. On the quay of the Vardar River, on the north side of the United Nations Bridge, are numerous luxury houses and estates. Porta Vlae offers numerous skate spots as described on SK8MKD.com. This skatespot is located on the western part of Skopje, near the motorway exit form Skopje to Tetovo.  There are a lot of stairs, ledges, banks,etc. The flat ground is not perfect but skate able!
For a full gallery go to our Facebook.
See you next year!
You may also find interesting: