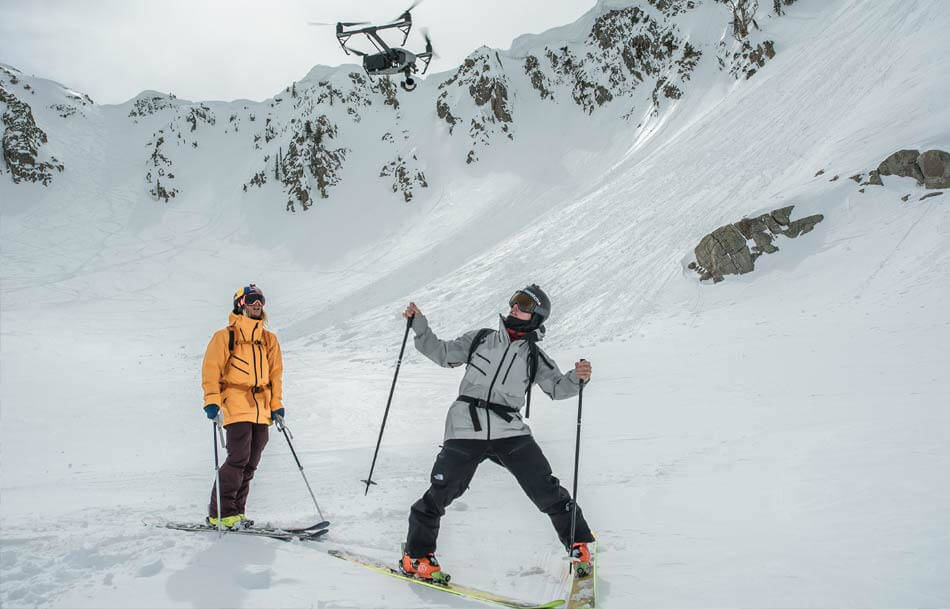 As winter comes to an end, the Faction crew have been busy shooting all over for our upcoming team film 'This Is Home'.
For the next stop, the crew headed to Johnny Collinson's home mountains in Utah, where Johnny showed Sam Anthamatten around his backyard, hunting for big hits and steep lines. We caught up with Johnny to find out more about the trip.

How was this trip in Alta? Any stand-out moments?
The Alta shoot was great – there was a ton of stand out moments, because even though Alta has been my home for 25 years, I hadn't really skied any of the lines we filmed. So it was like exploring my own backyard!
What's it like having Sam at your home mountain?
It's awesome having Sam in my home, he looks at the mountains in a unique way, so it's fun to see how he sees the mountains in comparison to me. It's super fun skiing with Sam at home (or anywhere) – he's such a funny character to hang with, plus his style is great for Alta. He's always down to hit some jumps and ski lines as well.
Where's the best spot to ski in Alta?
Whoaaaa that's a secret! Locals only!!!! Haha no, between the Collins and Wildcat chairs there is super fun terrain to ski, and the local guys are always building new jumps every storm to play on.
What gets you up in the morning?
Usually an alarm, haha, but after that I just usually get so amped to get skiing that I'm outta bed in no time.
What's your favourite breakfast?
Fave brekky is usually a big pile of bacon, sausage, egg, potato and avocado. Gotta fuel up for the day 'cause I forget to eat lunch most days.
How many pairs of skis can you fit on your bike?
I've only ridden it with one, but I think two pairs would be pretty easy.
Did you let Sam have a go?
No, he said it's cheating if you don't pedal. He's totally missing out.
What's the best thing to do in town after a big ski day?
My favorite thing is usually to grab some shrimp tacos at Lonestar and go to the climbing gym for a couple hours, then more often than not go to the Sugarhouse Pub for a couple bevvies. That's a solid day.
What do you get up to on the down days?
Down days usually don't require an alarm, so then it's a couple cups of coffee and an Instagram scroll before heading to the climbing gym. I gotta get out or else I feel like a hermit crab all holed up hahaha.
You may also like: