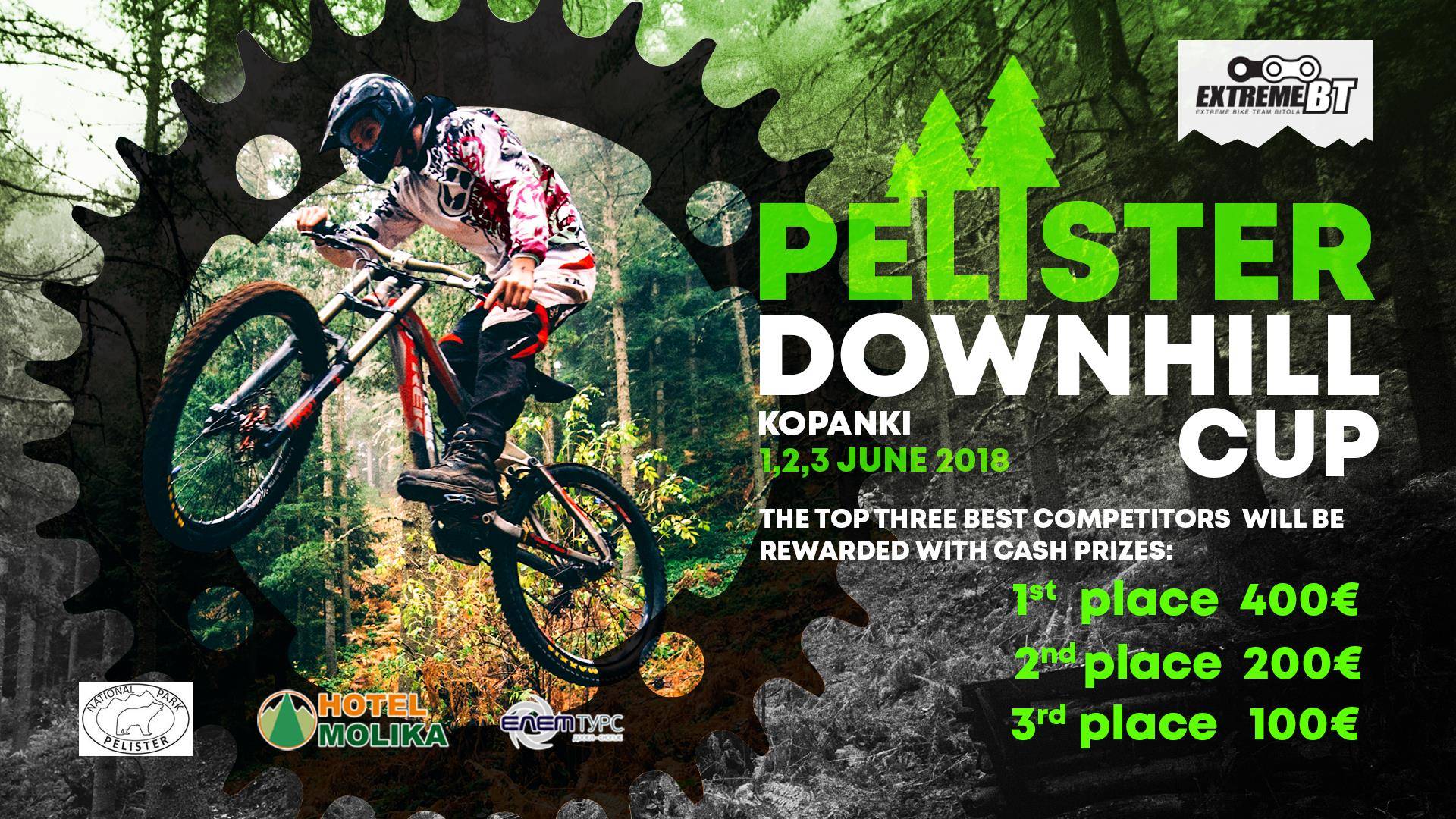 Pelister Downhill Cup is coming! It will be held in the vicinity of the Ski Center Kopanki, Bitola and will be conducted according to the rules of the UCI and the Bicycle Federation of Macedonia (WFM). Also, this competition is part of the Balkan Downhill Cup and will be scored for the VFM rankings.
More than 100 competitors from all Balkan countries have registered their participation in the Pelister Downhill Cup and they will compete in four categories (Men Elite, Men Junior, Men Masters, Men and Women Hobby).
The best three competitors in all categories will receive appropriate medals and trophies, and the organizer, in cooperation with sponsors and partners of the race, will also provide additional prizes for the best three times in all categories.
– The prize for the first best time is 400 euros
– The second best time prize is 200 euros
– The prize for the third-best time is 100 euros
Schedule:
FRIDAY 01.06.2018
10.00 – 13.00 – Overview of the path without bicycles
13.00 – 18.00 – Unofficial training without transportation, medical team, forestry service, and judges.
SATURDAY 02.06.2018
08.00 – 10.00 – Registration and download of the starting numbers
10.00 – 16.00 – Training with secured transport, cable car, medical team, and judges.
WEEK 03.06.2018
09.00 – 11.00 Official training with secured transport, cable car, medical team, and judges.
12.00 – 14.00 Qualifications with secured transport, cable car, medical team, and judges.
15.00 Final downhill
You may also like: