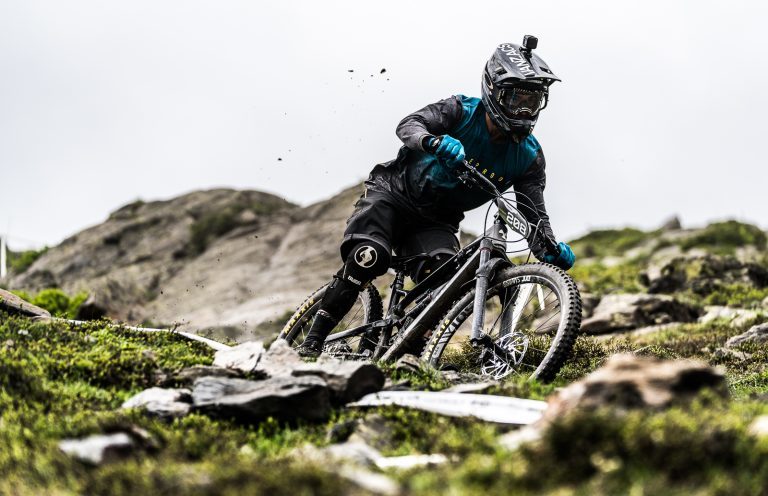 Sam Hill has been Riding The Blackline with Jackson Davis for a few years as a fellow Perth local.
In Riding The Blackline, Like most riders Jackson has grown up looking up to Sam, but unlike most got to know and ride with him through Jackson's dad (ex Australian Olympic track cyclist Tony Davis) who was Sam's old fitness coach.
Now a ripe old age of 22, Jackson Davis has not taken the same race focused path, but managed to continue his passion and keep travelling.
Living a semi-nomadic lifestyle, splitting time between the North and Southern Hemisphere, ultimately following the Crankworx World Tour. He's not alone though living on the road with the infamous VANZACS crew. For Nukeproof Jackson has brought a different approach to riding away from our race athletes and this year becoming one of the beautiful faces of Nukeproof's new ride wear line.
After a Southern Hemisphere Summer living and labouring in Queenstown, New Zealand, the whole crew headed north for a Northern Hemisphere summer travelling Europe in true VANZACS style. For Nukeproof it's been awesome to see Jackson and Luke Cryer represent Nukeproof's new ride wear line on the world stage at Crankworx.
After racing and whipping his way through Crankworx Les Gets and Innsbruck, Nukeproof caught up with Jacko at the Megavalanche.
Returning for a second year, this time bringing 3 vans worth of VANZAC's and the 50:1 crew for a prime week in Alp D'Huez's. After the Mega the VANZACS rolled out to Les Deux Alps for a few days learing how to ski, followed by taking on the trails in La Thuile for the Enduro World Series (Jackson firstly survived and finished a credible 123rd).
As an advocate of try anything once, you know it's going to be a good days filming when you walk straight out the lift and Jackson heads straight to a pile of melting snow, "lets start by sending this". Watch the video for the result.
Edit Filmed by TRAXX Media
Check out bike stuff at our shop: