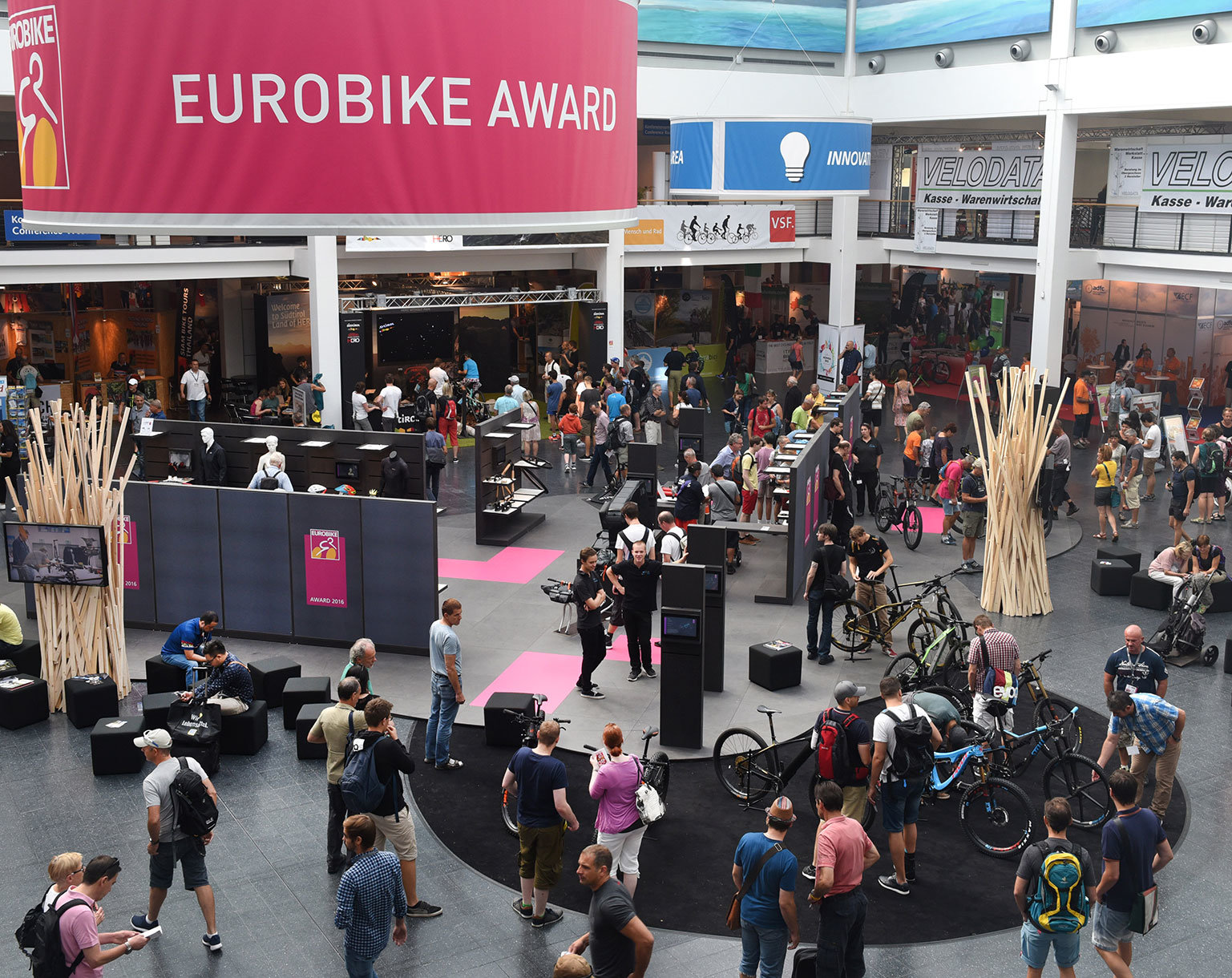 The Eurobike Award is one of the bicycle industry's leading design prizes. As such, the coveted award receives a great deal of interest. Last year, some 500 new products and innovations were entered and 51 winners were finally selected. This year, entries are now open for the Eurobike Award 2017. And there is a new separate category for pioneering start-ups.
"We have introduced the Start-up Award category for the growing number of newly established businesses in the bike industry, which also exhibit at Eurobike. We look forward to receiving large numbers of applications from innovative bike start-ups," says Dirk Heidrich, Eurobike project manager, Messe Friedrichshafen.
Eurobike Award evaluation continues with a two-stage process introduced for the first time last year. "A large number of products entered pushed the previous judging process to its limits. This is why we introduced a new system. And it has proven successful," explains Dirk Heidrich. This year too, the two-stage process continues. In the first round, a shortlist is drawn up. An extended international expert panel made up of twelve judges initially assess all entries in a digital review process. Entrants considered potentially worthy of an award are shortlisted and go into the final round, where a panel of six judges test and evaluate the innovative bike products over two days.
During the two-day panel meeting, the judges make their decisions for the winners of the Eurobike Awards, the Gold Awards, and the Start-Up Awards.
They are looking for pioneering products that set new standards in terms of design, functionality, and quality. In addition, there is a Green Award for, particularly sustainable innovations. As in previous years, the judges' panel meeting is organized and presided over by the Deutscher Designer Club (DDC) for Messe Friedrichshafen.
Registration is open as of now at www.eurobike-award.de. The deadline for companies to submit their 2018 product innovations is 12 July 2017. The website has further detailed information about the award process and entry requirements. Award applications are also welcome from companies and start-ups who are not exhibiting at the show. This year's Eurobike Award winners will be announced on the first day of the Eurobike trade fair (30 August to 2 September 2017). All winning products will be on display during the show in a special showcase in the Foyer West.
You may also like: