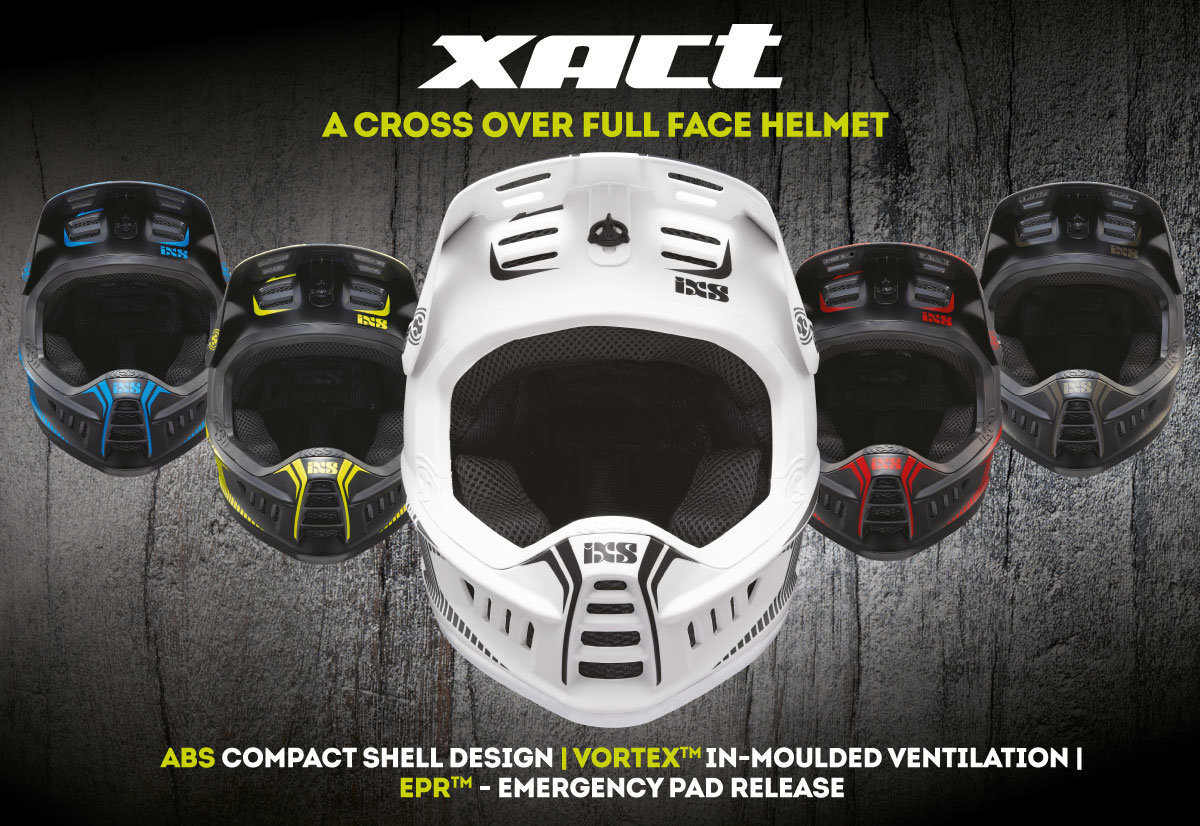 iXS is launching its newest helmet development – the XACT. The XACT is based on the successfully introduced XULT cross over a full-face helmet.
It features a slightly reduced spec. to address the consumer needs of price tag options. Therefore the XACT is designed alongside the characteristics of the XULT but featuring a fully injected shock absorbent ABS shell. The compact overall volume keeps weight and rotational force on to the low side.

The rail-based design and reinforced form increases structural integrity where additional strength is needed. A short style visor supports the visual field and reduces weight and leverage. It's featured VORTEXTM molded aeration system provides consistent airflow and colling. An ergonomic padding system ensures comfort without inhibiting the airflow. The lining and padding are removable and washable. The EPRTM – emergency pad system allows for easy removability in the event of an emergency.
Additionally to its regular size options SM, ML & LXL, the XACT comes with a youth option (XS) which fits the size range of 49-52cm.
The XACT helmet series meets the European EN1078 and American C.P.S.C standards as well as ASTM standard for high speed relevant front impact.
You may also like: