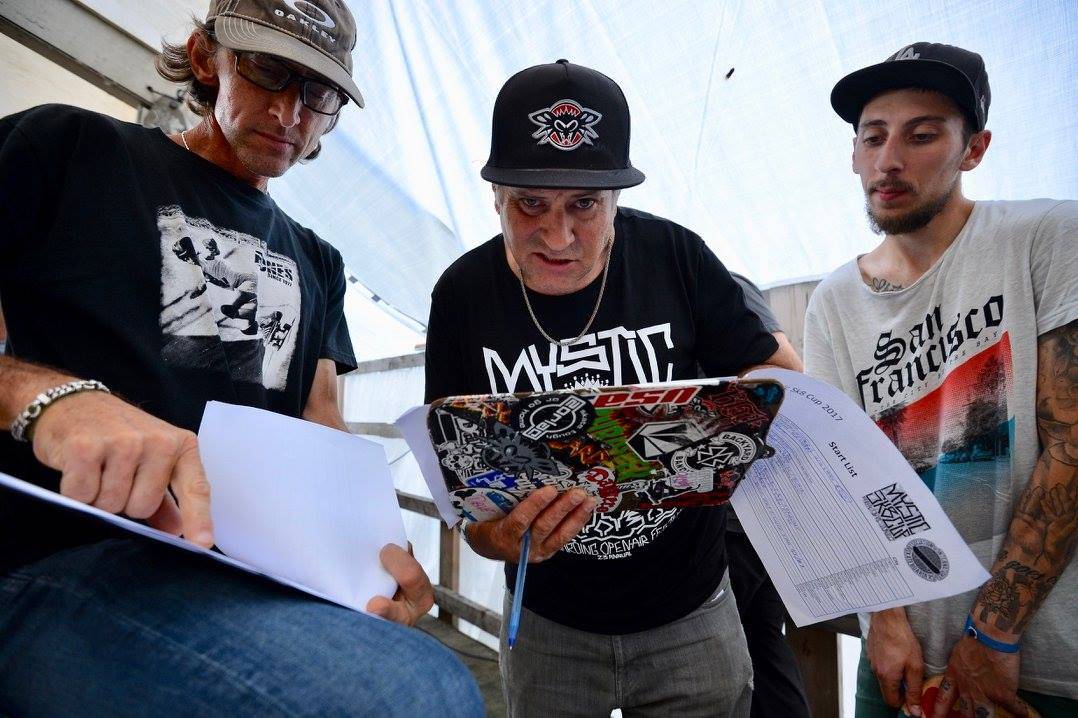 This year´s 23rd Annual Mystic Sk8 Cup already knows its winners. In men street, the gold goes to the USA with Ke´chaud Johnson followed by Rišo Tury from Slovakia and Martin Pek from The Czech republic. In the women category, Candy Jacobs from Holland took the first place, the gold in bowl goes to Spain thanks to phenomenal Danny Leon.
Mystic Sk8 Cup 2017 is a history already and the quality of the competitors as well as the number of visitors for three days confirm the fact, that Mystic Sk8 Cup is one of the most important sport and culture festivals in the Central Europe.
In the starting list, there are such a names Austen Seaholm , Ke´chaud Johnson , Max Kruglov, bazénový specialista Danny Leon, Rišo Tury ze Slovenska ale i domácí špička včele s Maximem Habancem a Martinem Pekem. Pre-qualification for the european riders was held on Friday, on Saturday, there were qualification runs in street and bowl and on Saunday, the finals in men´s and ladie´s street, bowl and the best trick.
Results:
Street men:
Ke´chaud Johnson, USA
Rišo Tury, SVK
Martin Pek, CZE
 Street ladies:
Candy Jacobs, NED
Julia Brueckler, AUT
Ariadne Souza, BRA
 Bowl:
Danny Leon, ESP
Dannie Carlsen, DEN
Jaime Mateu, ESP
Apart of the sport part, the evening program for three nights is and essential part of every year´s Excelent Mystic Sk8 Cup. For this year, we have booked such a big names such as The Devil Wears Prada, delinquent Habits, Madball and also the Czech bands and deejays.
Check out the complete results lists here:
You may also like: